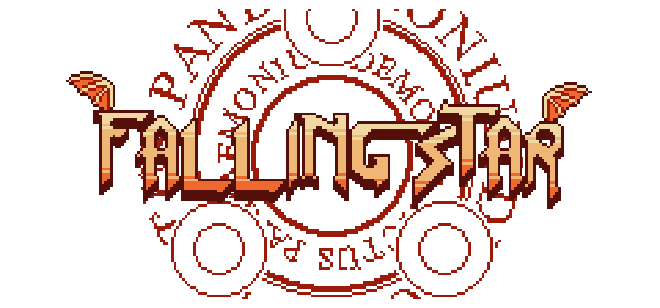 FALLINGSTAR
A downloadable game for Windows
Breakout but you (can) fight God
This is a strange mix of brick-breaking, loose Christian mythology, and roguelike-ish elements. As an angel cast out of heaven, bounce against things to win as you fall all the way to hell.
Collect Gems to be able to use 5 to halt your fallen angel, then send them soaring upwards. Great for ensuring you collide with something that would otherwise be a tricky angle to make.
Collect Cards to choose from randomised modifiers after most non-boss stages.
Collect Grace from destroyed loyal angels to ???
Non-boss stages are hand-crafted but arranged by the magic of random numbers. Falling off the bottom of the screen leads further down on a non-boss stage, but is a fail condition in a boss battle (hence the lake of fire) but you get 1 free save (2 with the right modifier) in boss fights, as well as the upward soaring attack being auto-triggered as long as you have the gems for it.
Find all 3 endings?
Controls:
Action: Z (Keyboard), A (Xbox controller) - used for confirming menu sort of things, and for using an upward launch attack for 5 gems in gameplay
Move L/R: Arrow Keys (Keyboard), D-Pad (Xbox controller) - used for selecting Heaven/Hell modifiers, and for moving the paddle in gameplay
Music attributions included in a .txt file.